1909 Mountain View Ln. Suite 200 - Forest Grove, OR
4660 NE Belknap Ct. Suite 119 - Hillsboro, OR
PHONE:
503-359-4773
CALL NOW
REQUEST APPOINTMENT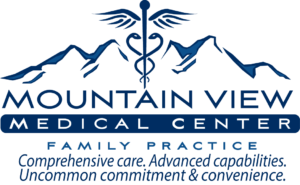 Compassionate, dedicated care & broad Women's Health services.
At Mountain View Medical Center, our Women's Health program is designed around our longstanding commitment to excellence, responsibility and genuine concern and compassion. This means we treat you with individualized attention, total focus and a caring heart. It also means we offer a wide range of services, some uncommon in family practices, to ensure we're taking the best possible care of our patients. Here are some of the services and care we provide as part of our Women's Health program:
Well-woman exams
Birth control & family planning
Pap smear
Colposcopy
Menopause counseling
Postmenopausal hormone therapy
Wellness, nutrition & lifestyle counseling
Skilled, focused professionals committed to excellence… & efficiency!
Our program reflects a female perspective and understanding. Our commitment to Women's Health excellence is supported by our uniquely efficient care; this commitment is further evidenced by the contribution to Women's Health education by Mountain View Medical Center's founder Dr. Tim Gray who cowrote the book "Osteoporosis, the Silent Stalker: A Woman's Illustrated Guide to the Prevention & Treatment of Osteoporosis."
Just as it is behind our focus on Women's Health, our commitment to excellence is behind our uniquely efficient care. In our quest to raise the bar in family medicine, we are always analyzing how well our office runs and making improvements to ensure we can see you at your appointed time and ensure the best experience and care.
For more information on our Women's Health program and our uniquely experienced, compassionate and comprehensive care, call us today!