1909 Mountain View Ln. Suite 200 - Forest Grove, OR
4660 NE Belknap Ct. Suite 119 - Hillsboro, OR
PHONE:
503-359-4773
CALL NOW
REQUEST APPOINTMENT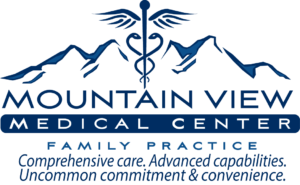 Heart disease is potentially fatal… but preventable.
A key characteristic of cardiovascular disease is the buildup of fatty substances in the blood vessels (atherosclerosis), which can reduce or block blood flow and lead to chest pain (angina), heart attack, stroke or sudden death. While certain cardiovascular diseases are unrelated to it, atherosclerosis remains central to the nation's epidemic of heart disease. Worse, by the time the problem is detected, it is usually advanced, having progressed slightly for decades.
The good news? Heart disease is preventable through a healthy diet, an active lifestyle and avoiding smoking. But it can't prevent a problem you may already have. And if you have high cholesterol, high blood pressure, extra body weight, a history of smoking, a sedentary lifestyle or a high-fat diet, you need medical care… and compassionate support.
Trust focused care, dedicated professionals & unsurpassed capabilities.
At Mountain View Medical Center, we combine experience, skill, advanced methods and a proactive approach to minimizing risks and helping you prevent heart disease. Using advanced cardiovascular analysis software based on 50 years of data from the famed Framingham Heart Study and new research from the American Hearth Association and American College of Cardiology, we calculate your risk. The data also helps us determine which methods—and to what degree—will best reduce your risks. This is the basis for our individualized recommendations and action plan, which includes continual monitoring of cardiovascular indicators, including blood pressure, cholesterol, weight, nutrition, lifestyle, etc.
At the same time, the physicians and staff of Mountain View Medical Center provide a unique dedication and compassion you'd expect from a family practice that's also a family business.

For advanced, comprehensive, heart-healthy care backed by uncommon dedication to your needs and best health, call Mountain View Medical Center today.