1909 Mountain View Ln. Suite 200 - Forest Grove, OR
4660 NE Belknap Ct. Suite 119 - Hillsboro, OR
Office: 503-359-4773
CALL NOW
REQUEST APPOINTMENT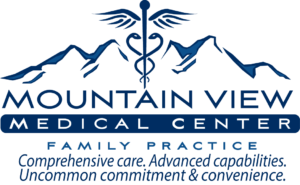 Patient forms and more resources from your Mountain View Medical Center family doctors.
New Patient Forms:
For your convenience, you may print the forms below to complete and bring to your first visit. If you have any questions, please call us at (503) 359-4773.

Adult New Patient Form

Adult New Patient Form (Spanish)

Pediatric New Patient Form

Authorization to disclose PHI
Sports Physicals:
Please print, complete and bring this form with you to your appointment.

Pre-Participation Examination Form
Diabetes Education Program:
Please complete the forms below and email the completed forms to Julie through the patient portal.

Patient Intake Form

Follow-Up Form
Visit our secure Patient Portal to access your medical records, make an appointment, check lab results and much more.
---
Health and work-related information on the web:
Oregon Health Care Coverage Resources
http://www.co.washington.or.us/HHS/
http://www.choosingwisely.org/
General Health Information
Vaccine Information
https://public.health.oregon.gov/PreventionWellness/VaccinesImmunization/faqs
Travelers Health
Local Dentists
https://www.willamettedental.com/
http://www.dentistsatorenco.com/
Smoking Cessation Resources
http://smokefreeoregon.com/resources/quit/quit-resources/
https://www.quitnow.net/oregon/
http://www.ohsu.edu/xd/outreach/smoking-cessation/
http://public.health.oregon.gov/PreventionWellness/TobaccoPrevention